Products
Professional Coaching Products:
Leading Industry products for the Professional Coach.
Making your professional coaching business truly work for you begins by using the right tools. Knowing what tools to utilize to organize and build your coaching business is key to ongoing success. We offer ready-to-use 'blueprint products' to jump-start your practice. Alternatively, if you're experiencing a slump, perhaps you need to get started on the road to proper organization TODAY!
With the assistance of our graduates, who are now working Coaches, these products are developed specifically for the coaching industry. Discover the tools that will enhance your business management and organizational skills, while creating an enjoyable and lucrative revenue system. Our goal is to provide you with practical, easy to use tools to make your Coaching business a highly valuable asset.
BUSINESS OVERVIEW SOLUTIONS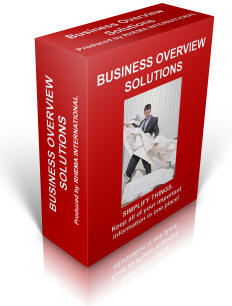 Simplify your life … take charge of all that miscellaneous paper.
Taking control and organizing your business never reaches top priority until it's too late. It isn't until you misplace a small, but invaluable key piece of information that you realize just how important an organizational tool can be.
And, if you tend to keep all of your critical business information in your head, then your business is dependant upon you to do it all! There is a better way. Let us help you get organized TODAY. Easily re-brand with your own logo, business slogan and business information.


THE BUSINESS OF COACHING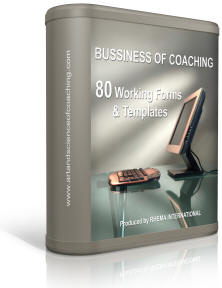 The BUSINESS OF COACHING is the most comprehensive library of business document templates for the working Life coach available today.
With this collection we bring together the expertise of management consultants and the efficiency of an executive secretary.
This product contains 80 completely customizable forms and templates that no Coaching business should be without!
Easily re-brand with your own logo, business slogan and business information.


POWER COACHING PRODUCTS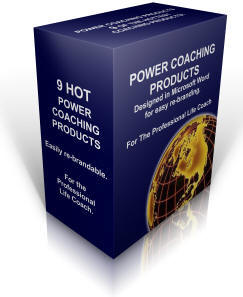 Get the POWER COACHING PRODUCTS working for you.
These products are specifically prepared to be used by Coaching industry professionals who want effective and
profitable tools in their arsenal to jump-start his or her business, working one-on-one with clients or developing their community ties and client-base.
You can easily re-brand each of these powerful products with your own logo, business slogan and business information.