Getting Started
A New Way to Learn –
There are over 120 schools of coach training with North America. Few of these schools have been approved by the International Coach Federation (ICF). The ICF is the leading worldwide organizing body that sets the standards, core competencies and ethics for coaches and schools of training alike.
Many schools of coach training have actually been rejected by the ICF accreditation board multiple times. It is important that the school of training you're considering is ICF approved and/or accredited, and do not accept any excuses as to why they have not been accepted by the ICF.
While all approved and accredited programs offer training, not all programs offer training of equal quality. In fact, programs can and do, vary greatly in quality and inclusion of information and services provided. Becoming a masterful coach doesn't matter if you don't have the knowledge of what it actually takes to become a successful coach and to enrol clients into your coaching program. No coach training is complete unless it provides you with a complete system for developing your business – from generating the type of income that you desire to effectively supporting your clients to reaching their goals and objectives.
A Complete Certification Program. Graduate with paying clients! –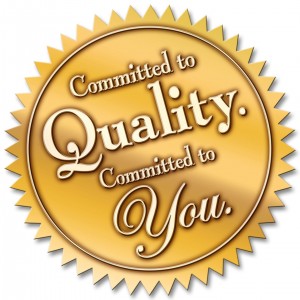 You have discovered a different school of coach training. Express Coaching™ will train you to become a coach and take you all the way to mastering your coaching conversations by providing you with the tools to learn more quickly than you ever thought possible. You can add coaching skills to your current resume or become a professional life coach by walking step-by-step through our course manuals.
Our training leads you to International life coach certification by providing you with the exacting tools necessary for your current and future success. You will not spend countless hours learning coaching methods that you won't use. You will build your personal approach to coaching on our successful proven model that you will easily adapt to your own personal style of delivery. The Express Coaching™ program provides specific tools for mastery:
Success Conversion Coaching – Coaching Model: The key to understanding what is expected of you as coach and what is expected of your client.
Success Conversion Coaching – Coaching Session Guide: The key to working successfully with your clients while performing the coaching conversation. Here you are introduced to our client-centered coaching model complete with an outline ready for you to follow. A few short hours of preparation and you simply can't go wrong. The best life coaches are successful because they ask exactly the right questions, in exactly the correct order, week after week, session after session. Everything that you need to say or ask is laid out for you.
Success Conversion Coaching – Client Enrollment Strategy: Enrolling clients into your coaching system requires some knowledge of both the "art" and the "science" of the selling process. Our Client Enrollment Strategy is a powerful concept and tool that once learned and honed, will enable you to enrol clients into your coaching practice more quickly than than you ever thought possible.
Weekly Interactive Teleconference Calls: Each week you'll attend a interactive teleconference call with an experienced coach/trainer and fellow students. Here you'll have the opportunity to do break-out sessions in small groups and one-on-one to add to your learning experience.
Peer Coaching: Through student-partnership you become both peer coach and peer client, quickly learning to use all of your developing coaching skills.
Observed-Coaching: As a student you receive a minimum of 6 observed-coaching discussions with with an experienced coach.
Business Development Focus – Graduate with Paying Clients: Training on how to get clients is knowledge and marketing from a realistic perspective that most schools of coach training don't take the time to educate you on. You must be armed with the right information to identify, foster and develop a clear, precise vision for a unique coaching platform the likelihood of opening, operating and sustaining your business over time is very low. Enrolling clients into your coaching business requires some knowledge of both the "science" and the "art" behind successfully moving the individual from prospect to paying client. Our Client Enrollment Strategy is a powerful concept that once learned and honed, will enable you to enroll clients into your coaching business more quickly than you ever thought possible. Bottom line – you can recession-proof your career and have a lot of fun coaching in a productive manner.
Benefits of an ICF Accredited or Approved Program: The International Coach Federation (ICF) is the largest recognized worldwide resource for professional coaches with over 17,000 members. When you undertake an ICF accredited or approved program you know that you are embarking on a path of learning that offers a globally recognized framework for those wanting to pursue coaching as a professional, financially viable and rewarding career.
Program Authenticity –
Don't be fooled by counterfeit programming. A school of coach training may host the ICF membership logo, however, being a member of the ICF does not mean that the program has been reviewed by the ICF rigorous standards or that it has been approved. Please follow the steps below.
Success Conversion Coaching Programs are approved coach training units through the International Coach Federation (ICF) and presented in partnership with Rhema International Training Group Inc. You may view the ICF approval by visiting Find a Training Program and typing Rhema International into the Training Organization search box.
Convenient Teleclasses –
We offer convenient morning and evening teleclasses that fit into anyone's most demanding schedule. Please contact Dr. Brons our Chief Learning Officer for current seating availability at 1-800-925-7116 Ext. 2 or email him at clo@coachinstructors.com.
Quick Links –
Our Team –
The Express Coaching™ management team all share a passion for work that is meaningful and has a lasting impact. Led by our C.E.O. and Chief Learning Officer, Dr. Randin Brons, Ph.D., C.M.H., M.S.L.C., our team comes together in a common vision: to deliver quality, world-class, affordable coach training.
As a diverse group of dedicated professionals, our Education Team and Advisory bring to the table a multitude of experience from both the coaching and business acumen.
Express Coaching™ has years of targeted experience providing exemplary coach training and cutting-edge concepts that lead our graduates into the field at a highly professional level.
We continue to train, coach and certify hundreds of students worldwide. We strive to ensure that our students are supported throughout their entire learning experience, well into developing their coaching careers. If you are ready for training, this is the place for you.
Our Philosophy –
That the quality of one's life is directly related to the extent that the individual honors his/her own personal vision and goals;
That to the extent that an individual directs focus on his/her own personal vision and goals is directly related to the manifestation;
That directed thought in and of itself is the true power of creative expression and therefore has the power to render change, heal, inspire and energize.
Financial Assistance –
Student financial assistance is available through Express Coaching™ in the form of bursaries. A bursary or scholarship may be awarded to any qualifying adult to reduce the total cost of tuition paid for the program. Scholarship Program seats are limited and only become available as students graduate from the program.